We have developed a pioneering production model whereby our current centralised manufacturing facility – or hub – can be replicated in areas of highest demand for new homes across the UK through 'spoke' factories, with minimal factory set and operational costs.
These 'spoke' factories are
highly flexible
and deliver the concept of building
local homes for local people,
employing local labour for the benefit of local communities and to
grow the local economy.
The hub and spoke model will help create greater access to affordable, low-carbon, human-centred homes, as well as places for work and learning.
It is levelling up the market and allowing small businesses to compete using MMC and giving them access to processes and technology that will make projects more productive and profitable.
Based on our manufacturing model, each 30,000 sqft manufacturing 'spoke' facility can deliver 30,000 sqm of residential development.
This hub and spoke production model is being developed in conjunction with our successful submission to the Innovate UK, Transforming UK Construction Competition.
We are working with leading universities, University of Wolverhampton and University of Brighton. Their innovative capabilities and input mean that this model can be implemented with minimal disruption through applying their methodology of digital twinning, which benefits from discrete event simulation achieving a 'right first time' optimised facility.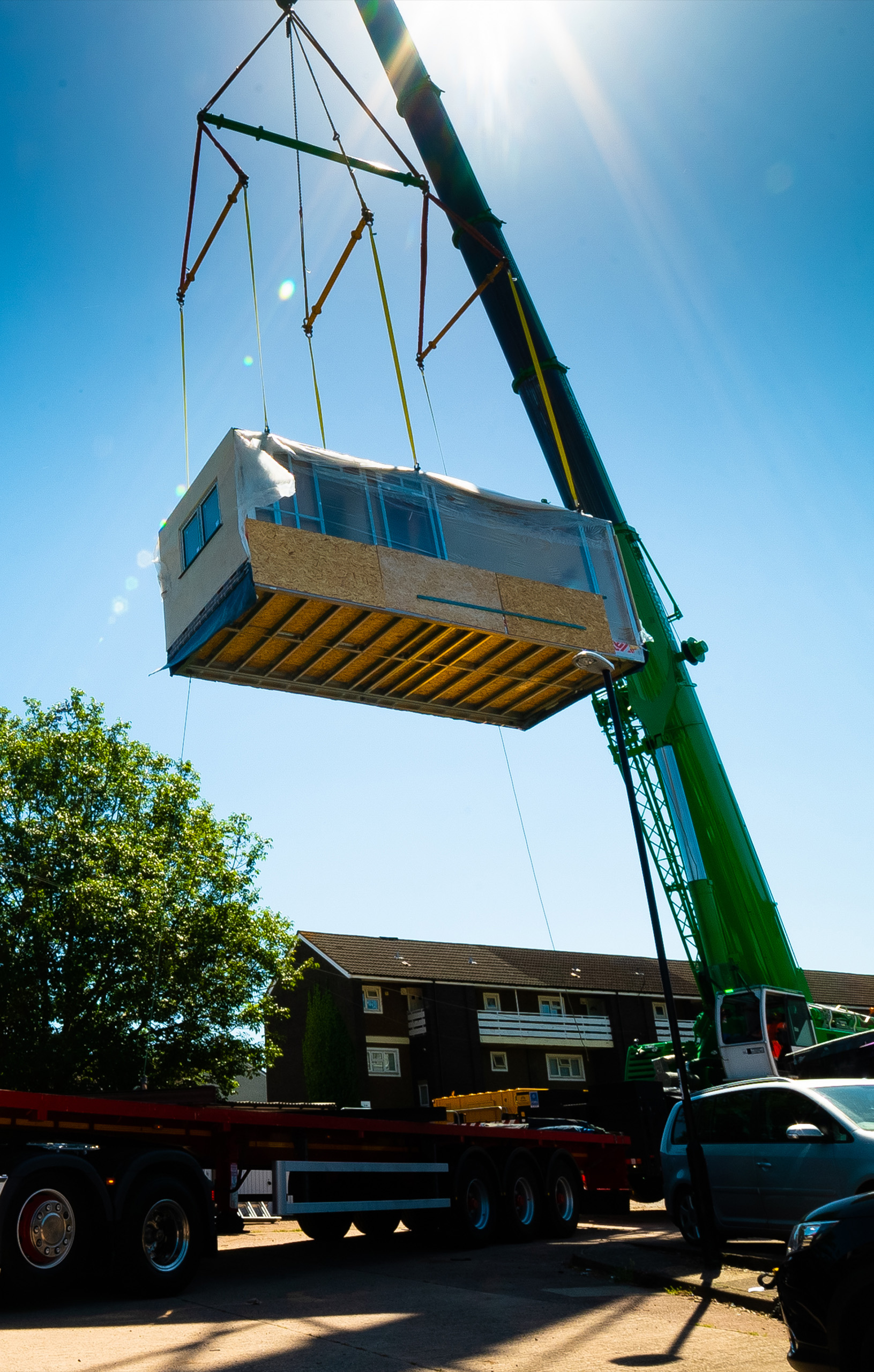 We believe that our model has opened up MMC to the small housebuilder and contractor supply chain by removing some of the most prohibitive cost barriers. As a result, local and regional businesses can use MMC to successfully compete in a market benefitting from lower cost, increased productivity, and quality. All while still delivering homes that address local needs and requirements.

Totally Modular understand what it takes to manage the range of parties involved from initial design through ground works, manufacture, installation, to project handover. As a result, we have developed a one stop shop by offering a 'Turnkey Solution'.
Through the Totally Modular in-house team, and with the support of strategic partners, we provide a complete package. This can be done through the supply of our standard house types from our portfolio, or via a custom Totally Modular designed modular home.
Totally Bespoke
At Totally Modular, customer satisfaction is essential.
We have a variety of trusted suppliers that can offer a range of exterior finishes; with brick, clad, render or a combination of all being available to choose from. These are designed to meet either personal tastes or planning guidance's. We have the flexibility to enable external designs to match the local vernacular together with the recognition of the need for placemaking.
The internal specification can be as basic or high spec as you wish. We do have three sample specifications and can guide you to products that would best meet requirements for first time buyers, social/affordable housing etc. Whilst always working to your budget.
Put simply, joint venture allow organisations to achieve more and deliver projects beyond their own capacity. Large scale developments, previously out of reach for some, can become achievable with the right joint venture, allowing each partner to scale up their delivery while managing their own risk.
We are looking to partner with organisations with an aligned commitment in coming together to deliver new modular homes at pace, and introduce a place-making concept that integrates communities and provides sustainable quality for both owner occupiers and affordable tenures
Joint venture provides an increasingly attractive model for housing associations. For example, to stretch their ambitions, scale up delivery, generate more profit for their social purpose, and create outcomes which have an impact for local people and communities.
All while managing and mitigating the risk of the new, bigger and different.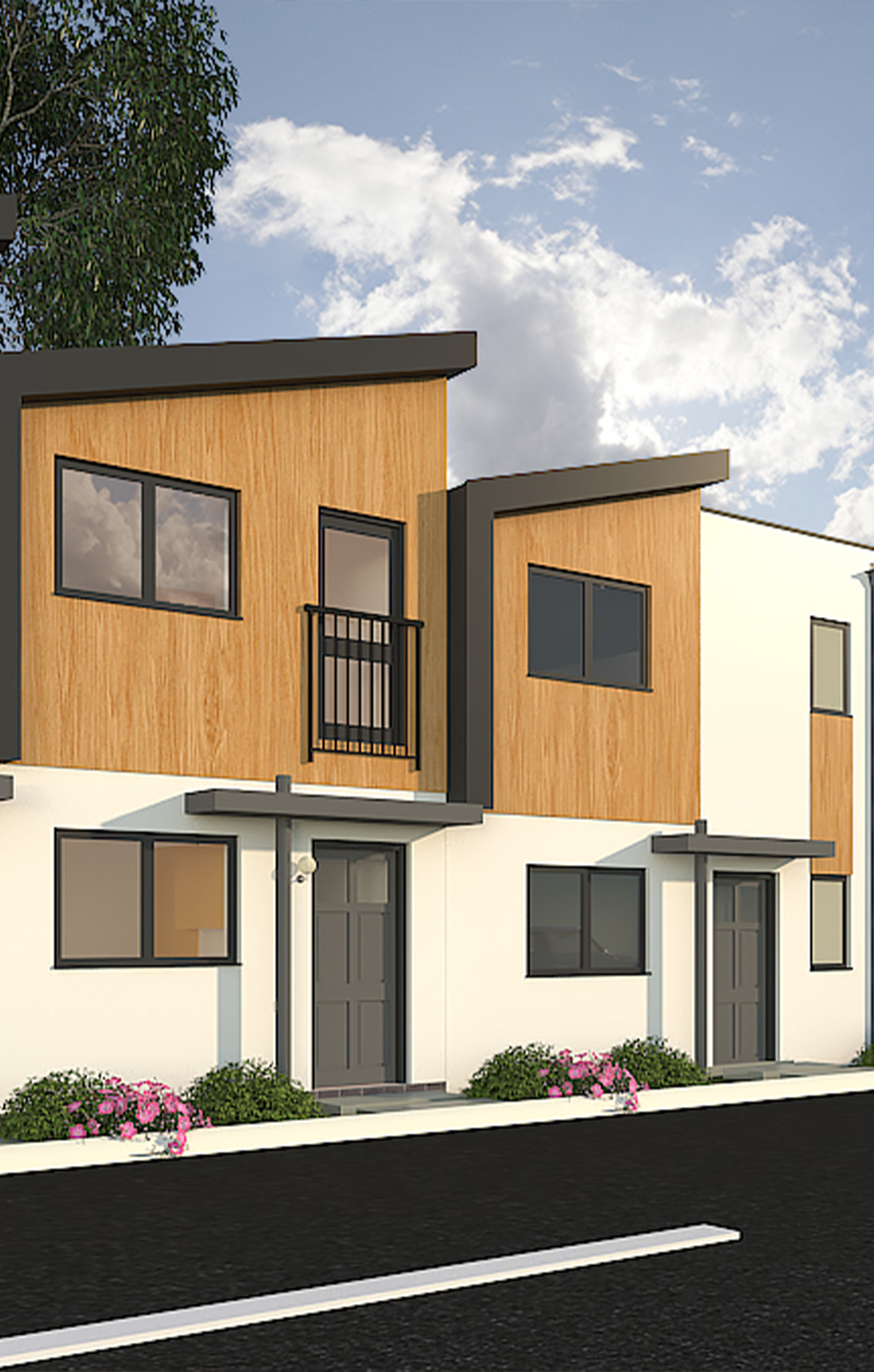 Joint effort for a brighter future...
A joint venture would allow us to come together through shared goals to deliver more high-quality homes, with our joint focus being on sustainable living, and the combined ability to build and deliver more homes to address the housing shortage.
We are beginning to actively explore where we can go next with this model at scale and potentially in more long-term arrangements.